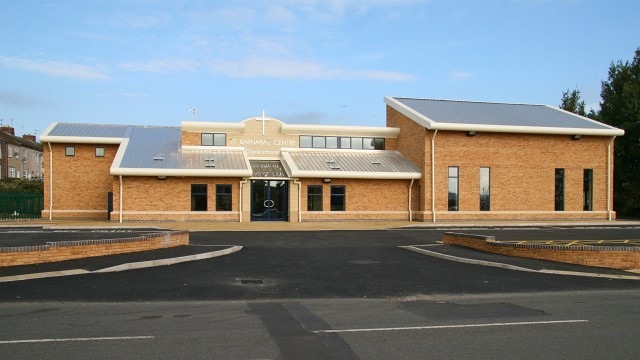 Thanks to Wayne Burrows.
Original Church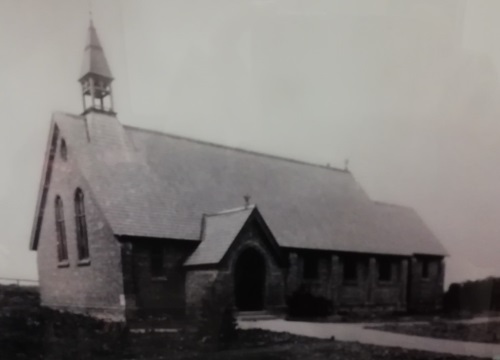 The foundation stone for St Barnabas was laid by John Jackson on 11 July 1883.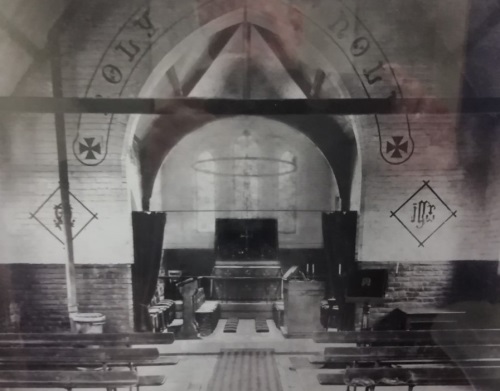 If the above photos are yours please let us know and we will acknowledge them.
Taken from 1951 parish magazine: By 1862 the Rev. J. Oldham had further plans for extension work in the parish; the village of Danesmoor on the east side of Clay Cross was the next field of operations.Here the Clay Cross Company had a large colliery working, sunk in 1867 on the historic site of Parkhouse,from which it takes its name.The workmen lived in rows of company houses along the Main Street of the village,side streets were built in the form of squares.The need for a church here was great and a list was opened for subscribers to Danesmoor Church Building Fund in 1882.The Duke of Devonshire again figures in the list,and local inhabitants and gentry of the district responded nobility to the call, and by 1884 the church was built and opened.The cost of this new church was £731.7s.0p. Three years later a Turret and bell was added the building at a cost of £42.11.6p. The church was dedicated to Saint Barnabas.The site was given by a Mr Black and the first stone laid by Mr Jackson. With thanks to Paul Mulliss Snr.
If you have any photos of the church we would love to show them here. Were you married in this Church?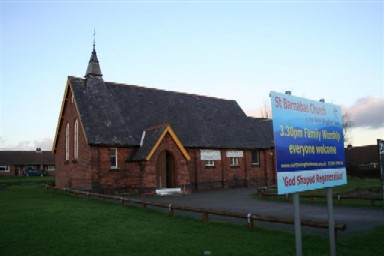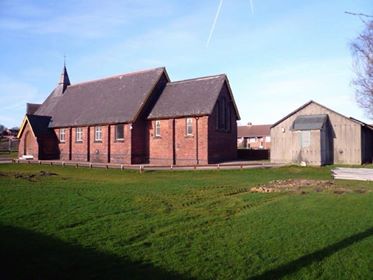 Thanks to Wayne Burrows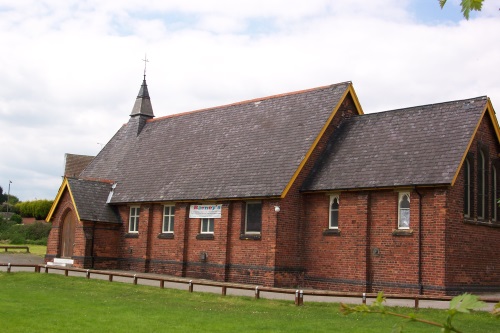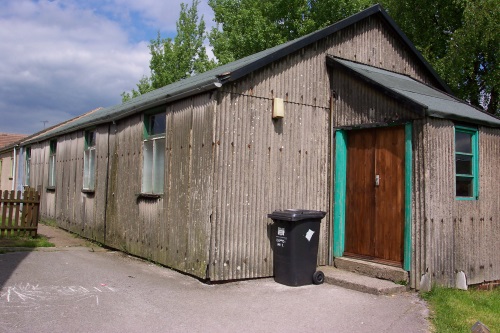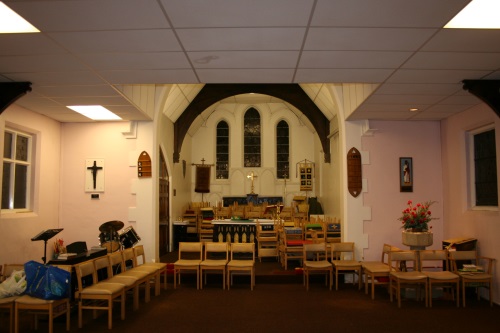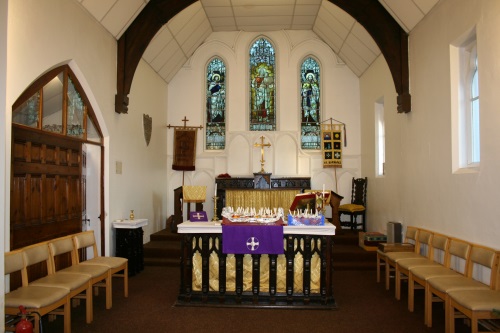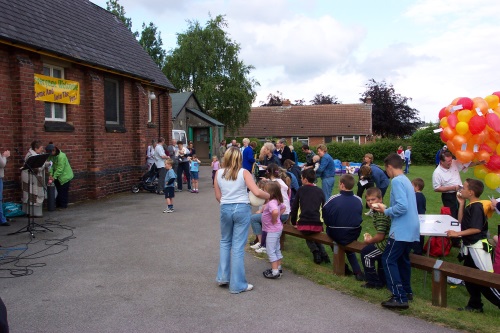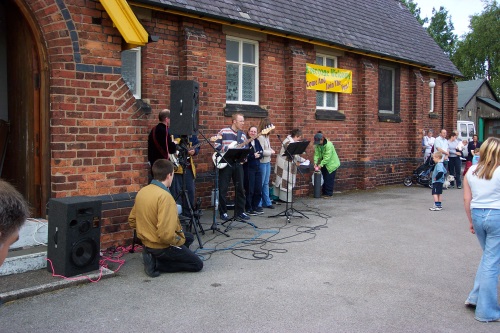 St. Barnabas Church - outreach services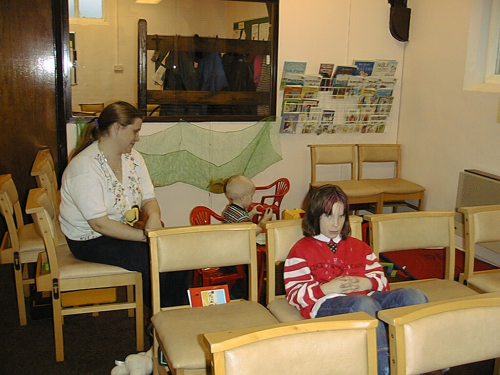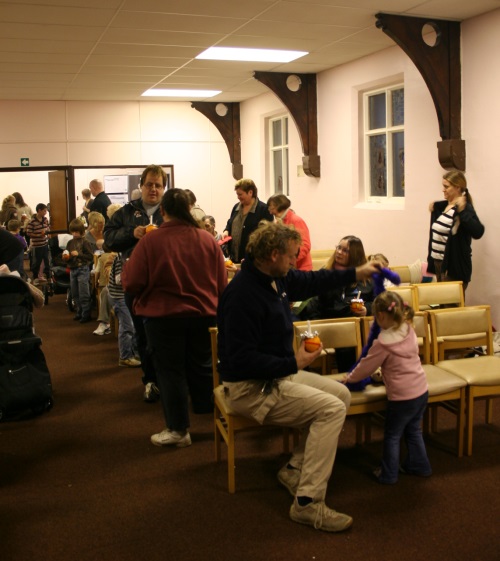 The Christingle service was the very last service before it was closed to rebuild.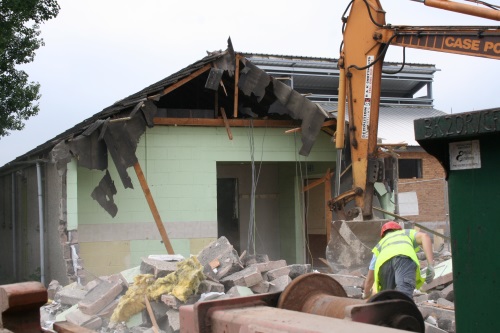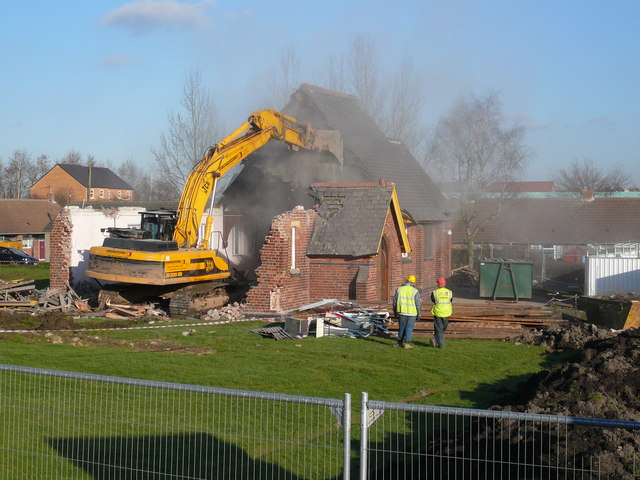 St. Barnabas Chruch being demolished.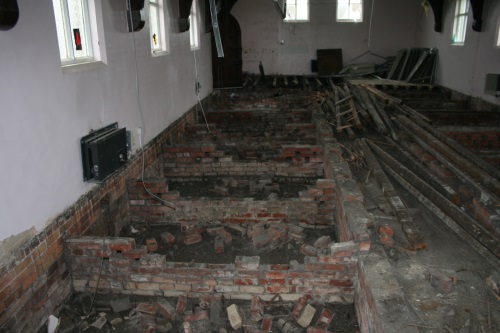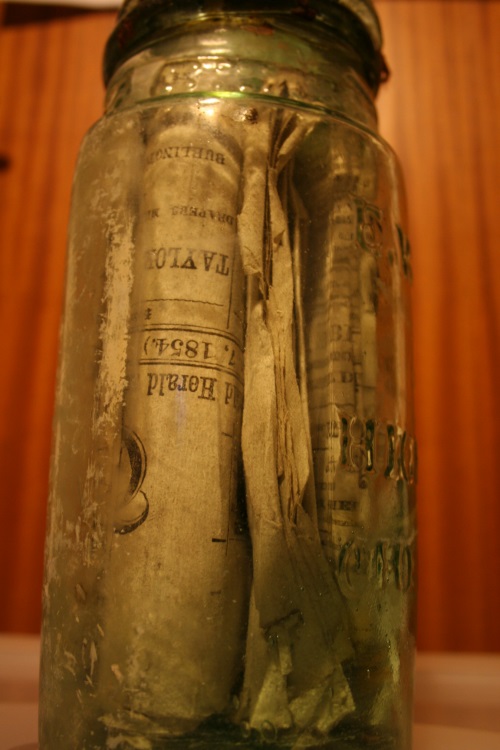 A Time Capsule was dug up under the original church.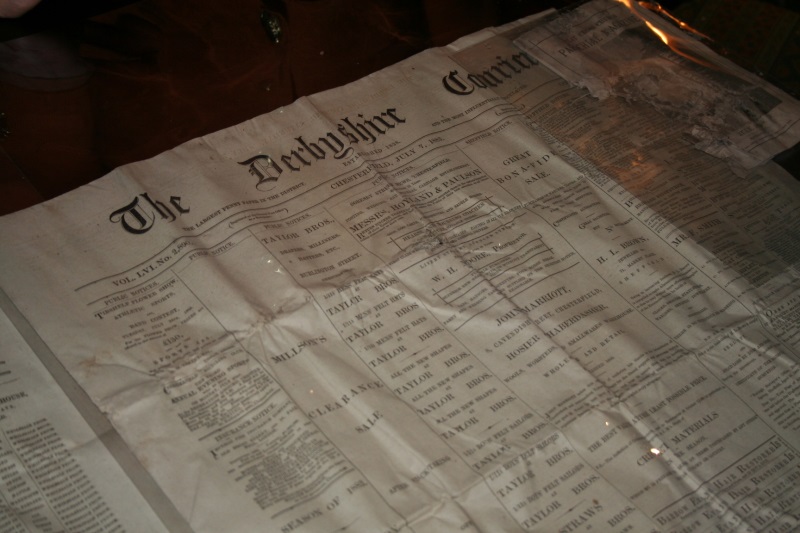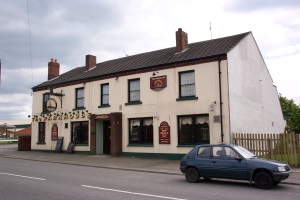 Opening of the capsule event in the Parkhouse pub.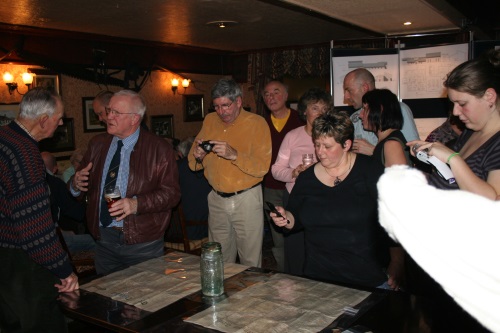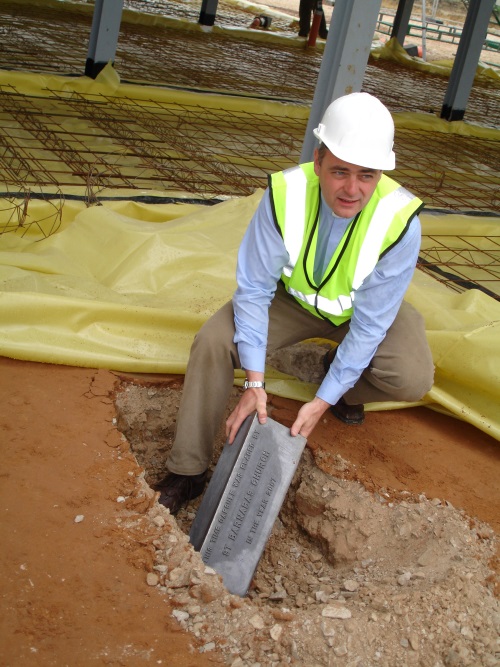 Time Capsule was buried again along with other items by The Revd Canon Matt Barnes.
Thanks to Matt Barnes